The best invite is always one that is designed and conceptualised by the wedding couple themselves. This makes the invite extra special as every colour and wording expresses the thoughts and feelings of the couple.
When we first met Benjamin and Celine, they were very sure of their concept. They requested to do wedding invitation in the form of a customised bookmark. On top of that, they suggested to have a leaf-shaped die-cut at the top of the bookmark.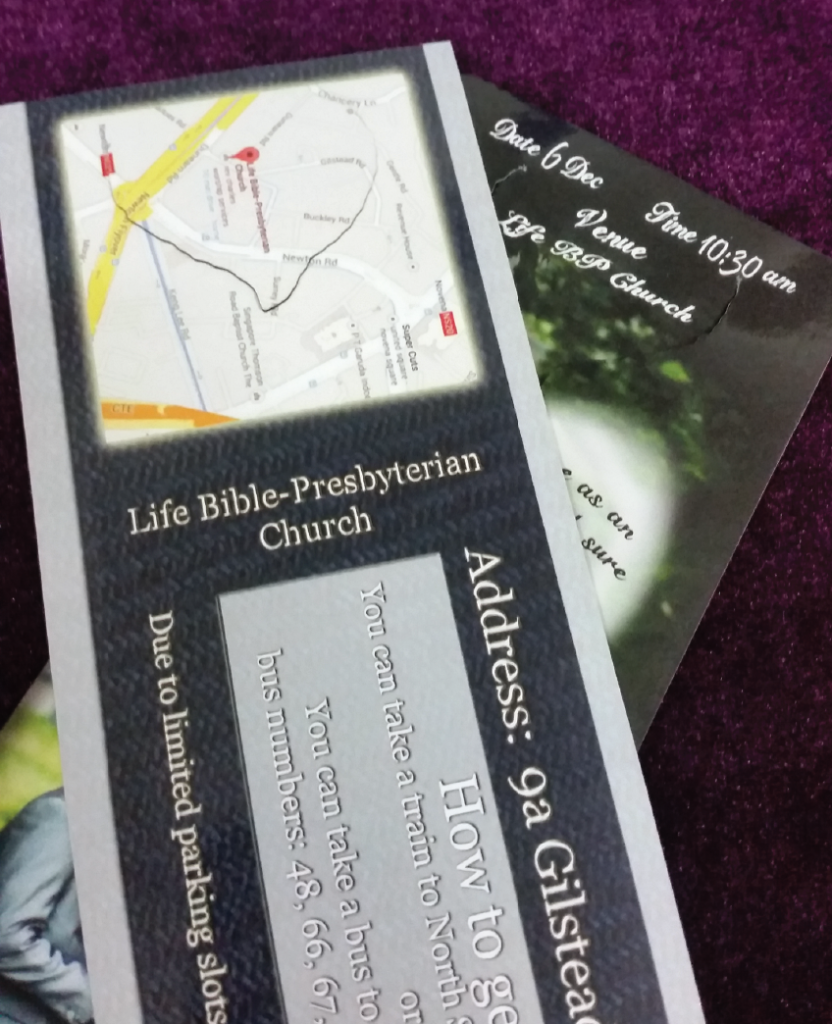 Die-cutting is a process where we create a metal mould of any desired shape and use it to cut our papers. It is definitely an option to go if you want your invites to hold unique shapes & sizes.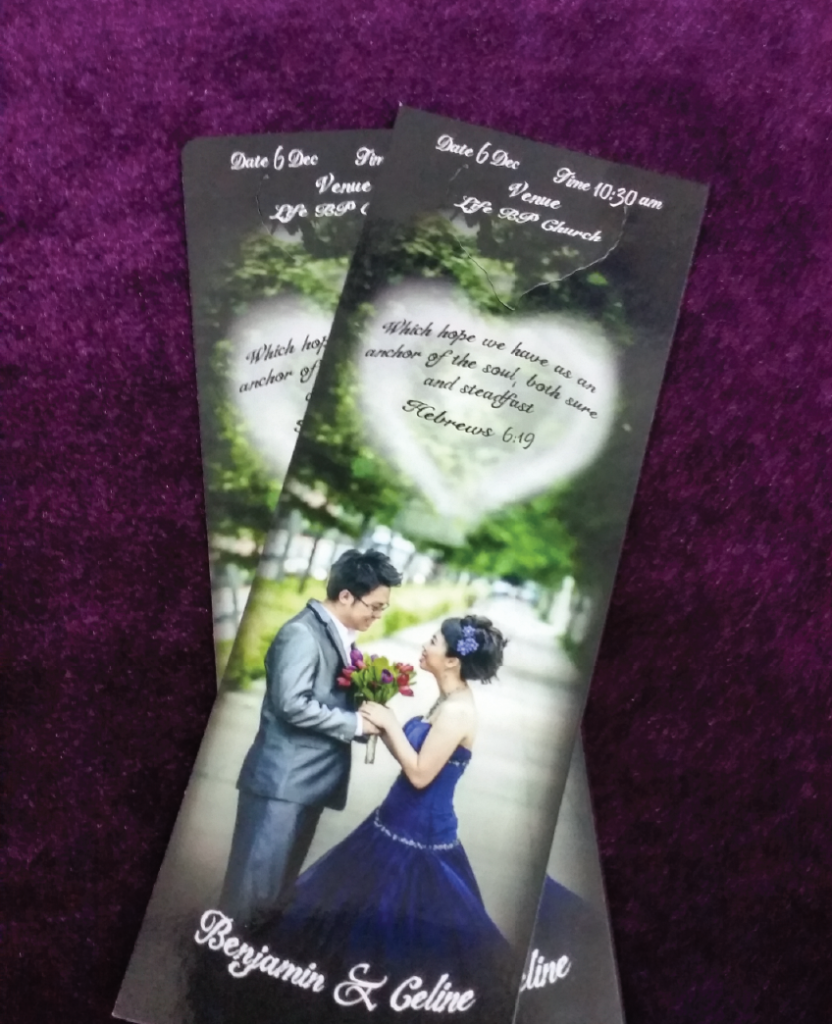 Thank you Benjamin & Celine for entrusting your prints with us!