Have you heard of Spot Polymer UV?
As the name suggests, a coat of polymer is applied on desired spots, achieving a raised glossy finishing which always makes your design stand out!
For JGEC, they did a clever choice of enhancing their logo via Spot UV. Not only does it emphasize their logo, it doubled up as a design at the top of the cards.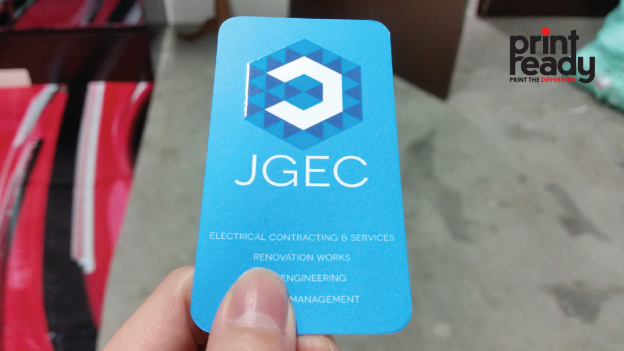 Together with the Spot UV finishing was a coat of matt lamination on both sides of the cards. We always ensure a coat of lamination is done before adding Spot UV because it protects the material during the UV process.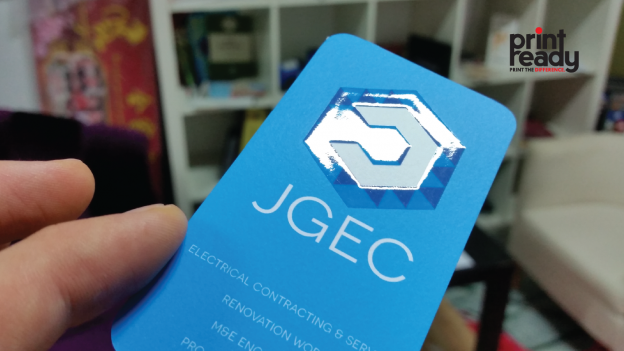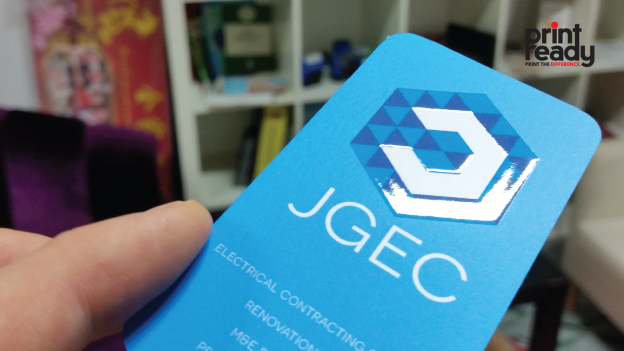 Jireh, the director of JGEC, also requested for all corners to be rounded, making their business cards sleek and unique.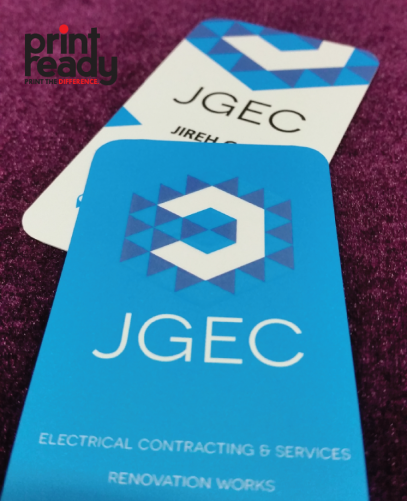 From now till April 2015, we are running a promotion just for Spot UV business cards
As you have seen, the effects are amazing but many businesses aren't aware of such options. Now, you get a chance to try it out at a lower cost!
For any enquiries, feel free to call us at +65 6397 6766, or visit us at our shop at Novena Square 2 today.
Thank you, Jireh, for giving us the opportunity to print your business cards. Looking forward to more exciting print journeys!
For anyone who is looking for
Electrical Contracting & Services
Renovation Works
M&E Engineering Solutions
Project Management Solutions
Feel free to contact Jireh at +65 8157 7555 or drop him a mail jireh@jgecpteltd.com